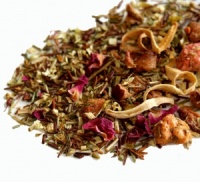 This delicious infusion is meticulously created by combining the finest quality green Rooibos and Honey Bush leaves with an exquisite array of juicy fruits and delicate rose and orange blossoms.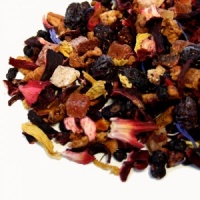 This blend is composed in a particularly careful manner, and this is clearly evident in the many select fruits of domestic and exotic origin. Sweet and tangy flavours and red and yellow fruits complement one another extremely well.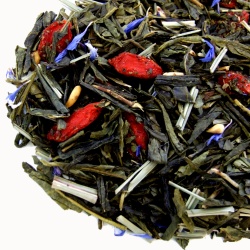 Bursting with high levels of healthy antioxidants and rich in vitamins, this exceptional blend will revitalise your senses and boost your immune system. With a sweet lingering, flavoursome taste, you will find it equally delicious taken hot or cold.